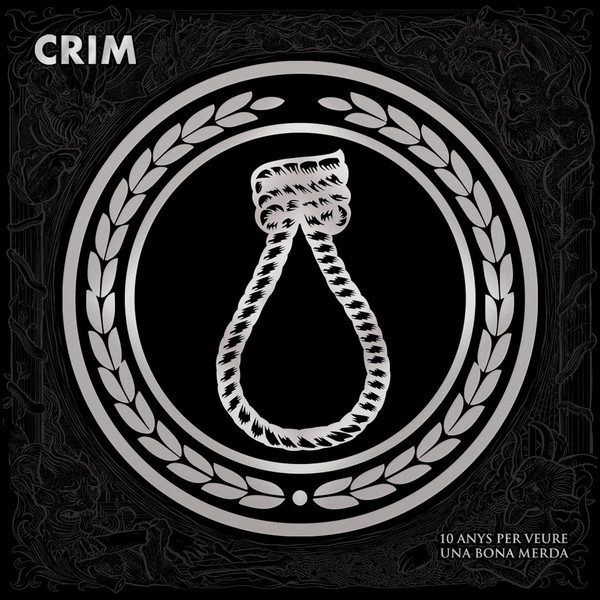 CRIM - "10 Anys Per Veure Una Bona Merda" LP
Disponibile
Special release for the 10 years CRIM anniversary!!!
This 12″ Vinyl comes with laminated Silver Foil  Bandlogo and lettering on Jacket.
The record features songs of the last 3 records with help of international friends of the Band.
(The Movement, The Baboon Show, Violets, The Toy Dolls, Oxymoron, La Inquisición, Lion's Law…)
that sing the Songs in their very own version together with Catalans finest Export during the last decade.
Contra Records, BCore Discs, Pirates Press Records, HFMN – 2021
Spedizione in Italia: 7,50€